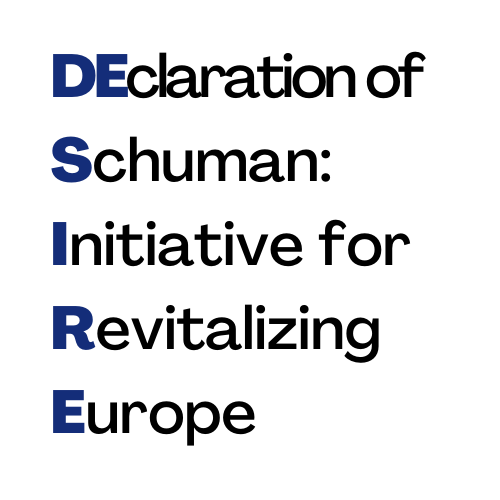 HOW TO TALK ABOUT THE SCHUMAN DECLARATION? DISCOVER THE DESIRE PROJECT!
Discover the various and innovative activities done by the DESIRE project partners in Italy, Bulgaria, Portugal, Serbia, North Macedonia, Belgium, Slovenia, and Croatia.
→ https://www.alda-europe.eu/wp-content/uploads/2022/07/INFOMATION-TEMPLATE-EfC_ERP_BeneficiarySpace_2020_InfoTemplateEN.docx.pdf
→ About the DESIRE project
DEclaration of Schuman: Initiative for Revitalizing Europe (DESIRE) is a Europe for Citizens funded project. The project aims to raise people and especially youth's awareness on the historical importance and the meaning of the Declaration of Schuman for the EU. The objective is to actively involve youth in approaching history in a proactive way. Through the co-creation of artistic tools, as videos, theatre, games, audio narratives, partners will accompany groups of youth citizens in re-discovering history and in debating on EU values as intercultural dialogue, peace and solidarity. The consortium is leading by Comune di Lavarone (Italy) and composed by Fondazione Belvedere-Gschwent (Italy), Union of bulgarian black sea local authorities (Bulgaria), Municipio de Valongo (Portugal), Danube 1245 (Serbia), Zdruzenie Institut za razvoj na zaednicata (Former Yugoslav Republic of Macedonia), Administration Communale de Grez-Doiceau (Belgium), The Boter Institute (Slovenia), Kulturni centar Osijek (Croatia), ALDA (France).